Efficient - Reliable - Affordable
One of the most important and time-saving tools that you will see on the home page are these floating boxes. These boxes are called Dashboards. You can see Un-shipped Orders, Today's Sales, Open Invoices are just a few of the options.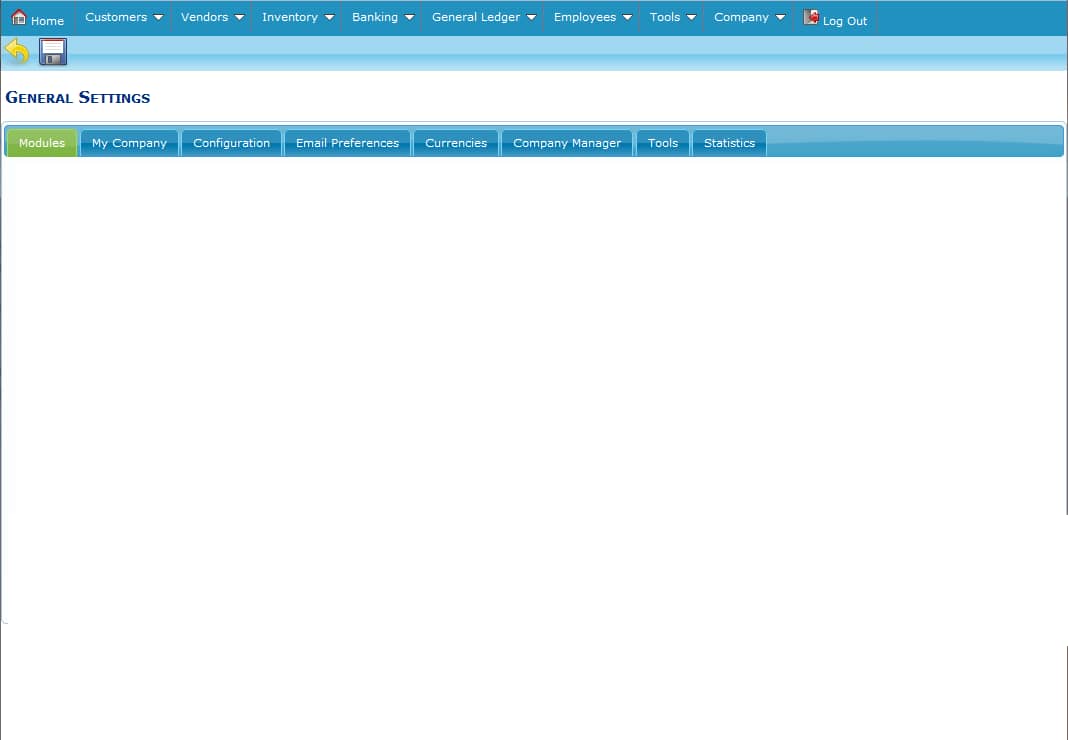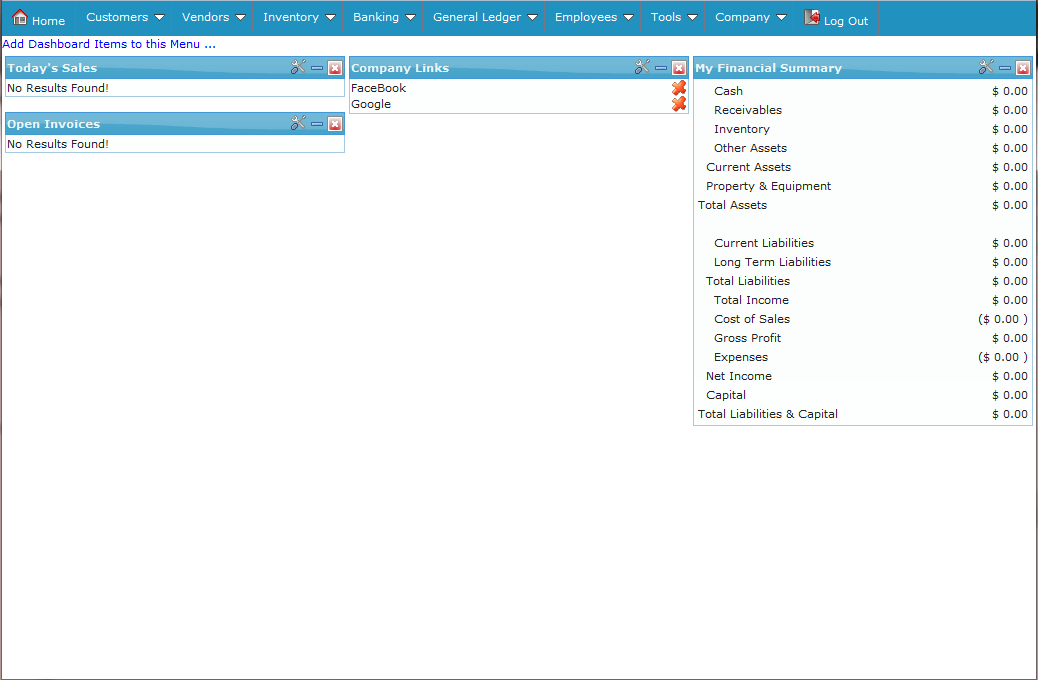 You can manage all the settings from this panel i.e Modules, My Company, Configurations, Email Preferences, Currencies, Tools & Statics.
In customer module you can manage Add New Customer, CRM, Quotes, Sale Orders, Invoices, Point Of Sale, Credits, Projects, Customer Price Sheets.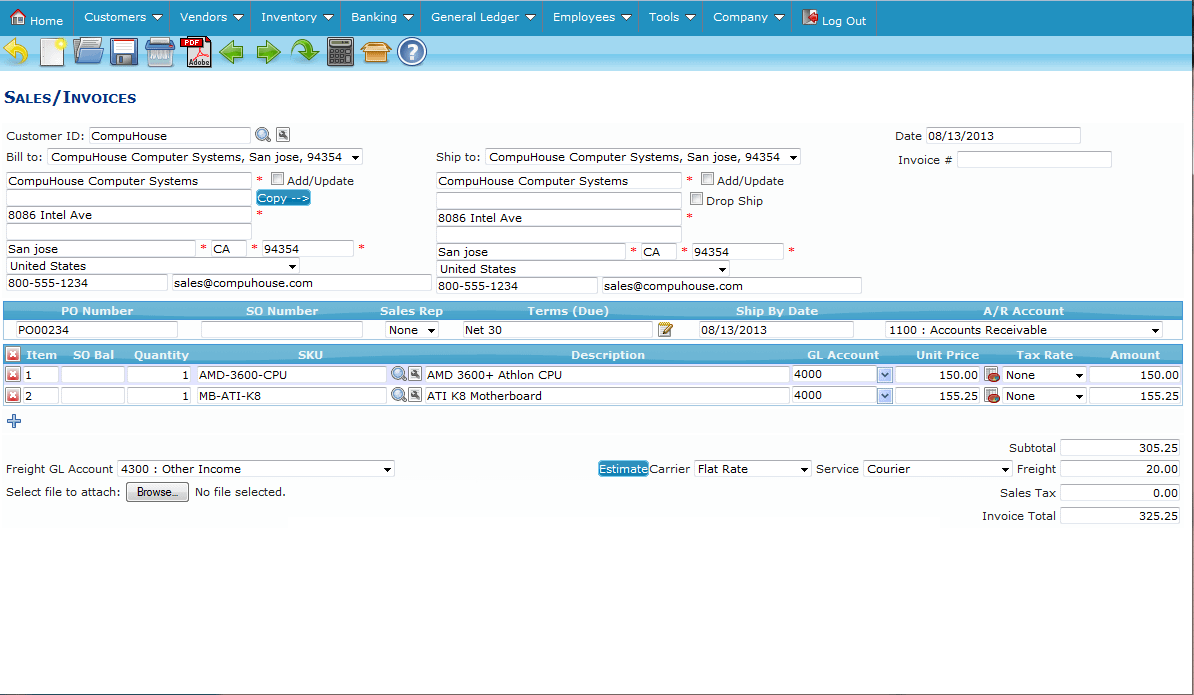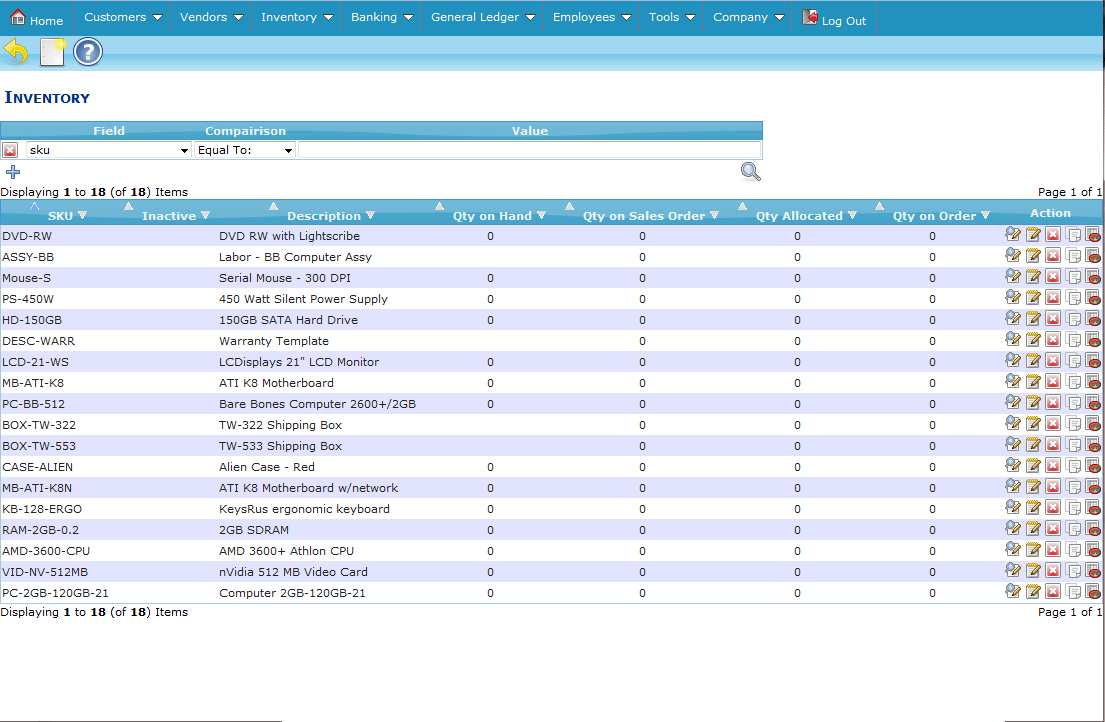 In Inventory module you can manage Add Inventory, Inventory Manager, Adjustments, Assemblies, Transfer Inventory, Reports.
Cras vulputate feugiat interdum. Cras mattis, augue isarcu erat, sit amet varius erat metus nisl.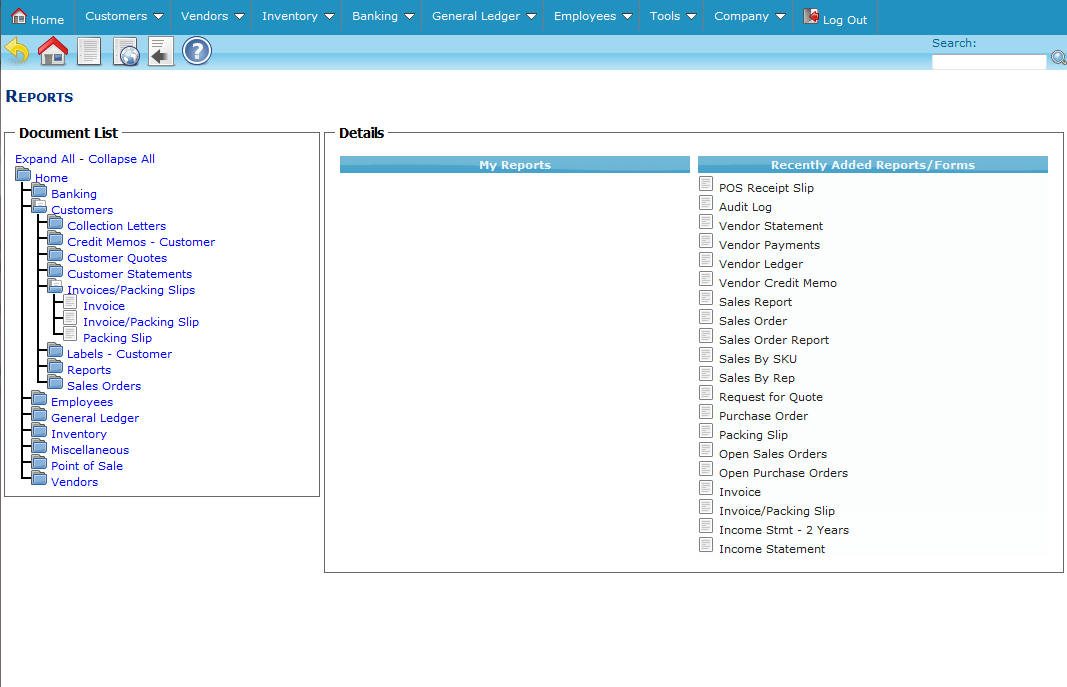 Accounting
No matter what's the size of your business or to which industry it belongs, Accounting and Finance are crucial to its functioning.
Inventory
Stay up-to-date with your inventory level and at all times and effectively track your stock at a single or multiple locations.
Manufacturing
Managing job work and tracking raw material consumption are essential for all manufacturing entities.
Payroll
Payroll module is a Highly flexible for customizing methods of Salary calculations and frequency of disbursal for varied type of business.
Banking
Banking Simplify Day-to-day Bank related chores right to your fingertips and eases transactions and processing.
GST
A perfect solution with full of features to accelerate the growth of your business includes Value added Tax.